How To Order

Our site makes ordering your carpet easy!

Browse our online design catalogue to view our assortment of carpet designs. Clicking on the "Order this Design" button loads an order form which you can submit online. Please note that this is not an ecommerce site - your order is regarded as a request for a quote, which we will email back to you.

It is a good idea to get the average size of the space for which you need the carpet, as you will be asked to specify a size in the order form. All carpets listed in the design catalogue indicate their standard size to give you an idea.
TO ORDER YOUR CARPET ONLINE COMPLETE THE FOLLOWING STEPS: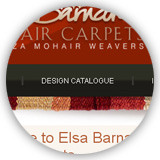 Step 1

Click the "Design Catalogue" button to view the Catalogue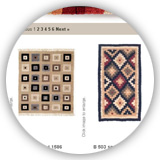 Step 2

Click on a carpet to view the full details.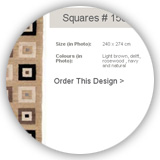 Step 3

Click the button "Order this design" to enquire about the product and request a quote.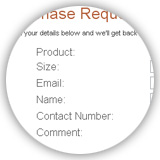 Step 4

The order form opens. Complete it as accurately as possible requesting all the information, including colours you require changed and size required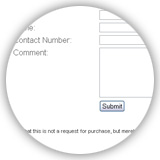 Step 5

Describe the room for which the carpet is intended. This helps us visualize the area for which the carpet is being designed and greatly improves our mock-up of your carpet design.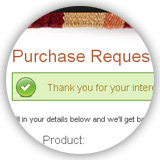 Step 6

Submit your order which will be emailed to Elsa Barnard. We will then review your selections and send you a quote by e-mail.
* Please note: The size in stated in the Design Catalogue is the size of the carpet in the Photo.
Please be aware that designs change slightly according to size.